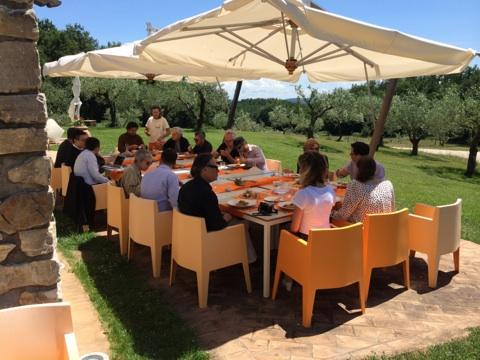 Posted on 07 / 17 / 2015
The Todi Circle convened again for the fourth year at the Todi Castle Estate in Umbria
The Todi Circle convened again for the fourth year running at the Todi Castle Estate in Umbria. Each year the Circle brings together twelve experts in the field of photography for spontaneous conversations on our medium.
Our guests this year included Denise Bethel, David Campany, Joshua Chuang, Philip Gefter, Carlos Gollonet,
Katy Grannan, 
Mishka Henner, Marloes Krijnen, Richard Misrach, Priska Pasquer,
Andrew Sanigar, Leo Xu, and Francesco Zanot.
We were joined for our final event by Tobia Bezzola, director of the Folkwang Museum, Essen, the noted collector Thomas Walther from Zurich and curator Francesca Fabiani from MAXXI in Rome. As always, our brainstorming sessions on the "futures" of photography were extremely dynamic and fruitful.
For more information, click here.